NEW! We have improved how aural content can be played in class!
Listening comprehensions/aural exercises within language books will have a headphones icon (

) next to them. Click or tap this icon to play the audio. So as to not block any eBook content, the audio player will load at the bottom-right of your screen: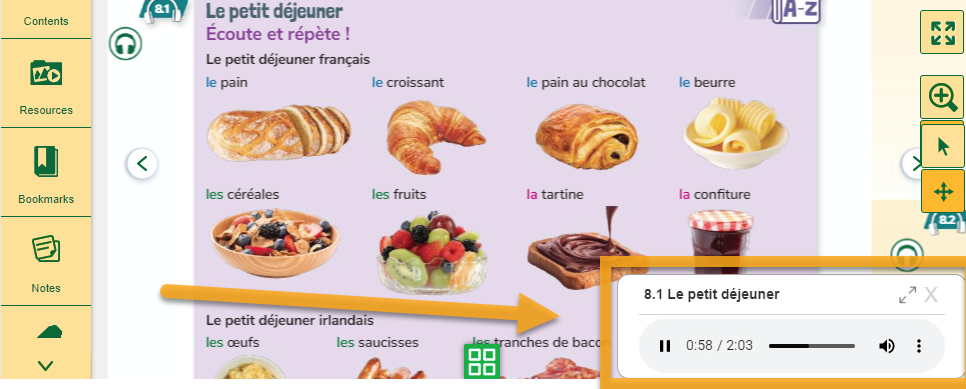 You can use this to play/pause audio playback, as well as adjusting volume and playback speed. In addition to also closing the audio player, you can also move the audio player to the centre of the screen.
As well as this, it is now even easier than ever to seamlessly zoom in on content and move around on the eBook whilst playing audio.
Contact us here if you have any questions or need further assistance.