To register for a FolensHIVE account, visit www.folenshive.ie and click Register as Student.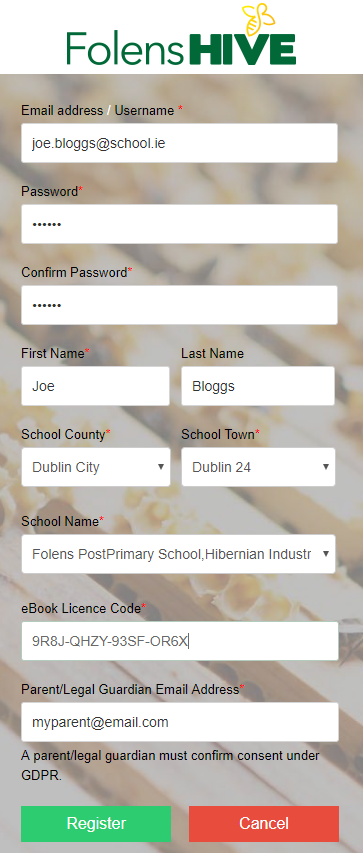 Input your name, password and email address, then use the drop-down lists to find and select your school. Your eBook Licence Code can be found on the inside-front-cover of your book- if you have any subsequent eBooks you can redeem these once registered and logged-in. Please note that both valid 8-digit and 16-digit codes are accepted, as printed.
Your parent/legal guardian will need to provide permission for you to use our app, simply enter their email (double-check this to make sure it is right!) within the last box and click/tap Register. Once your parent or legal guardian have approved this (they will get an email) you can then log in and access your eBook(s).
If you have any questions or need some help please do get in touch by clicking here- we are more than happy to help.