You can download lots of different resources to your device. Such documents include solutions, audio transcripts, planning documents, and more.
To navigate through a Folens programme you can use the left-hand-side menu. In the below example, we have expanded the heading 'Teacher's Materials' and then 'Solutions'.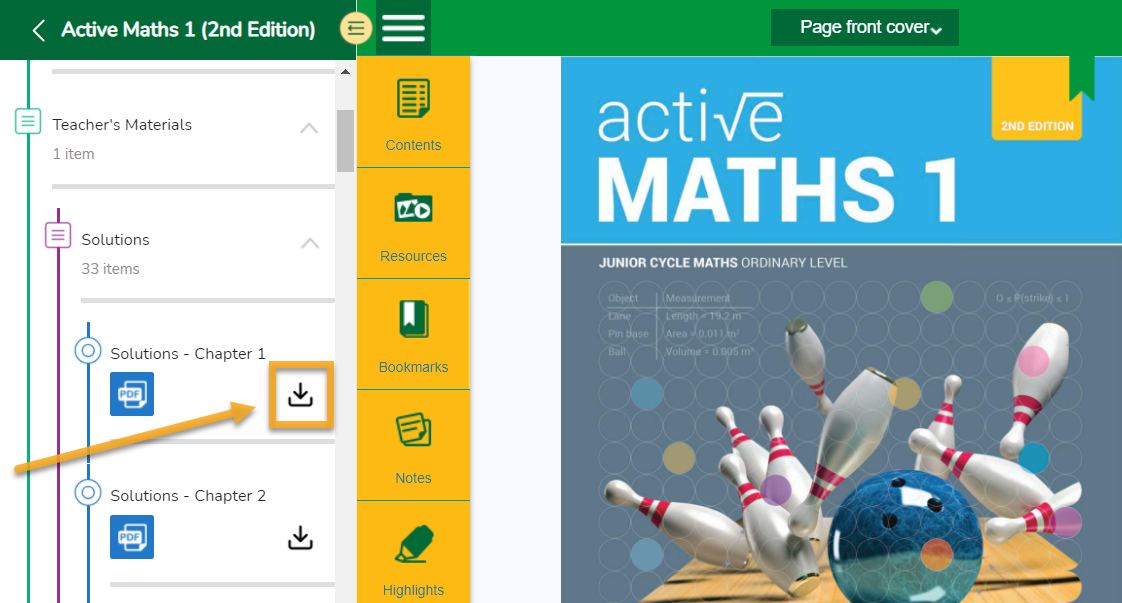 You can select a resource to view it. Clicking or tapping the download (

) button will download the file you have chosen to your device. In most cases this will download to your Downloads folder.
Maths teachers! Some PowerPoint files such as those with Constructions animations need to be downloaded fully by following the above steps. The file can then be downloaded, opened and presented for these animations to be shown.
For any questions, as always, feel free to contact us here.