When you log in to FolensHIVE for the first time, you will see all of the many resources available to teachers within your Library.
Please note that it can take up to 15 minutes for your content to appear for the first time.
Click or tap the filter button in the top-right corner to show the available subjects to filter by. In the below example we have filtered to show Maths and Science books: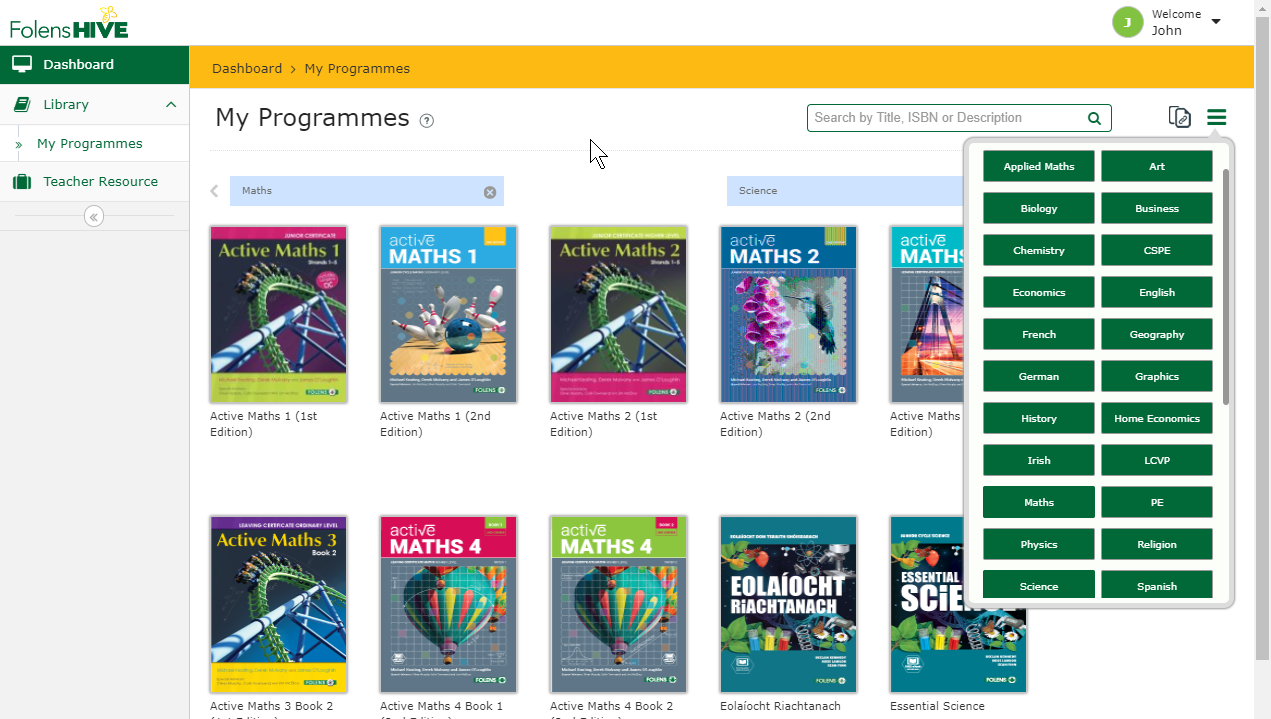 These filters are persistent- so if you teach Maths and Science you do not need to change this again- the filters will stay on whether you log out or access a programme or eBook.
To open a programme, click or tap its cover. This brings you to that programme- the eBook will open by default, along with any available resources.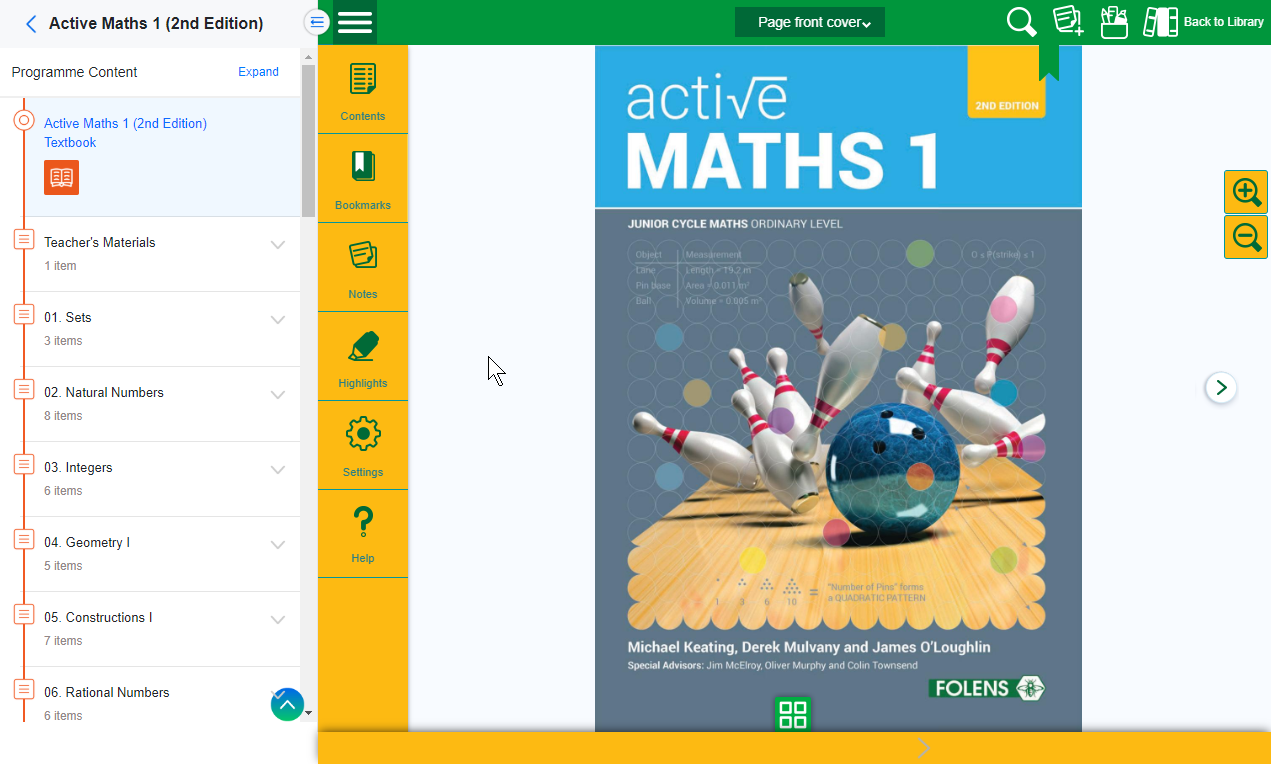 Open any menu items on the left-hand-side to access that programme's resources.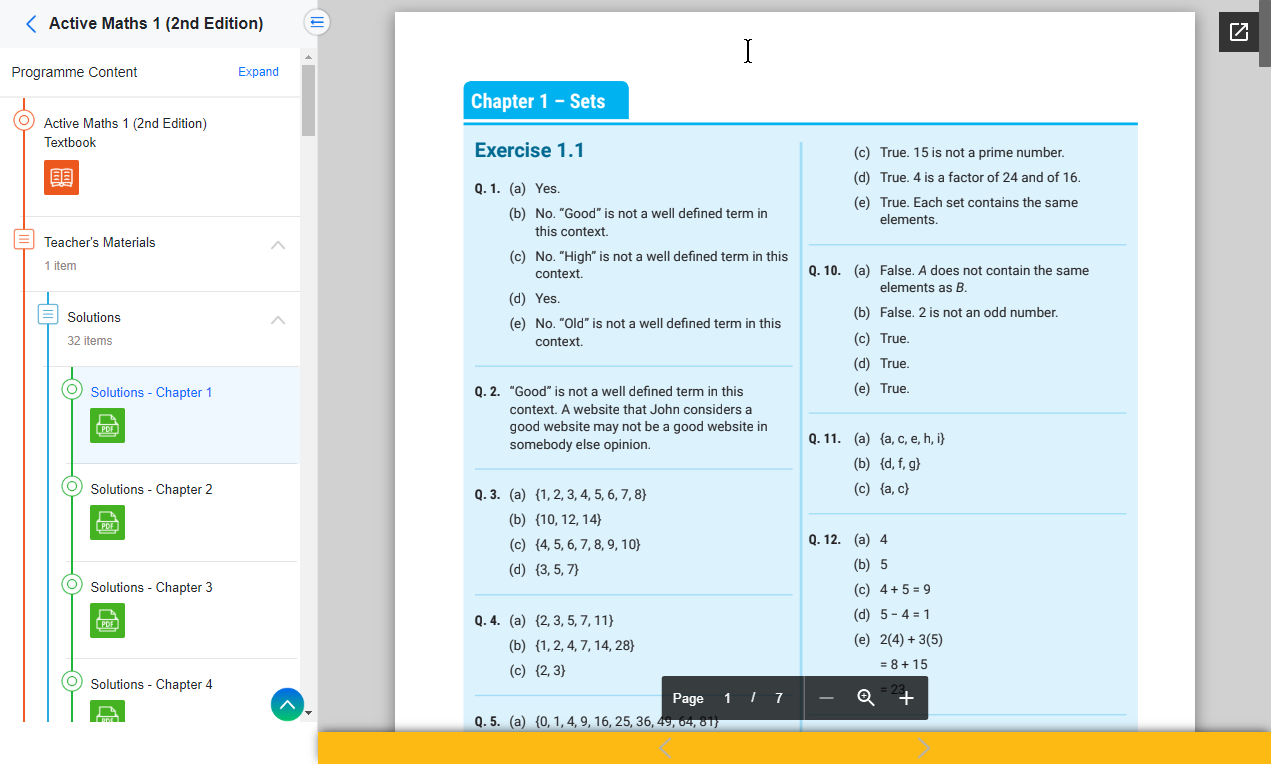 To ensure continued access to the Folens schemes make sure to send us your updated school booklists each school year. These can be easily submitted here via our Booklist Wizard, and will guarantee your up-to-date access to the books you teach.
For information on how to access presentations/PowerPoints - see here. Note- sometimes these will not open on the first attempt- see here for more information.
Do let us know if you have any questions or feedback around FolensHIVE by contacting us here - we would be more than happy to hear from you.