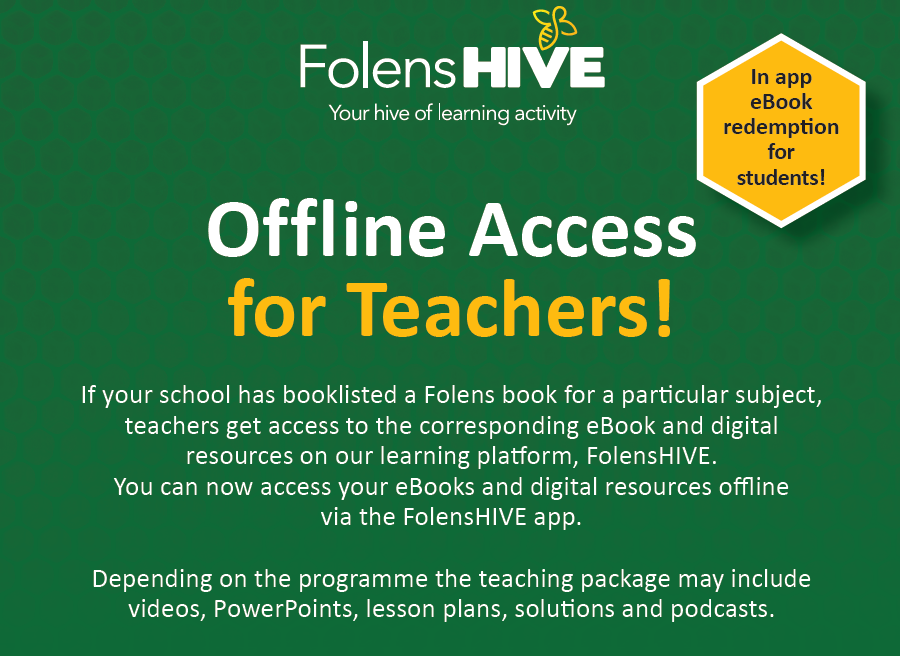 How to access?
If you don't already have a FolensHIVE account register via www.folenshive.ie.
Download the FolensHIVE app from the relevant app store * on your device.
Login to the app with your FolensHIVE email address and password.
The programmes will appear in your library.
Click the download button ()beside the eBook or resource to download.
* Please note - teacher access will not work unless you are using the latest version of FolensHIVE.
Contact us here if you have any questions.