Firstly, information on how to register for a FolensHIVE student account can be found here.
Solutions and experiments are available to students for the following eBooks only:
Active Maths 4 Book 1 (2nd Edition)
Active Maths 4 Book 2 (2nd Edition)
Chemistry Live! 2nd Edition
Essential Science (1st Edition)
Within one of the above eBooks, you can access solutions/experiment videos with one click or tap. From the first page of any chapter for Maths eBooks, or next to the experiment in either of the above Science books, click/tap the 'link' symbol to open the solutions for that chapter: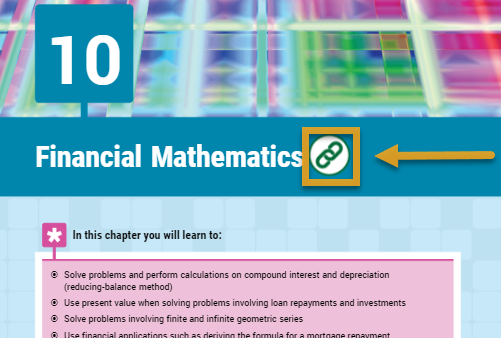 You can also access these solutions by clicking/tapping the Resources button when viewing a relevant eBook: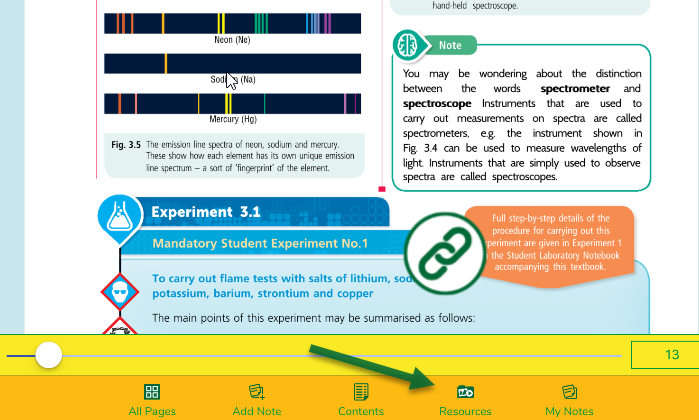 Make sure to open the Web Links section to view relevant videos/solutions. Please note that you will need to be connected to the internet to access these resources.
You can also listen to language audio (aural) files online and via eBooks, click here for more information.