To register for a FolensOnline Primary Teacher account, click or tap here.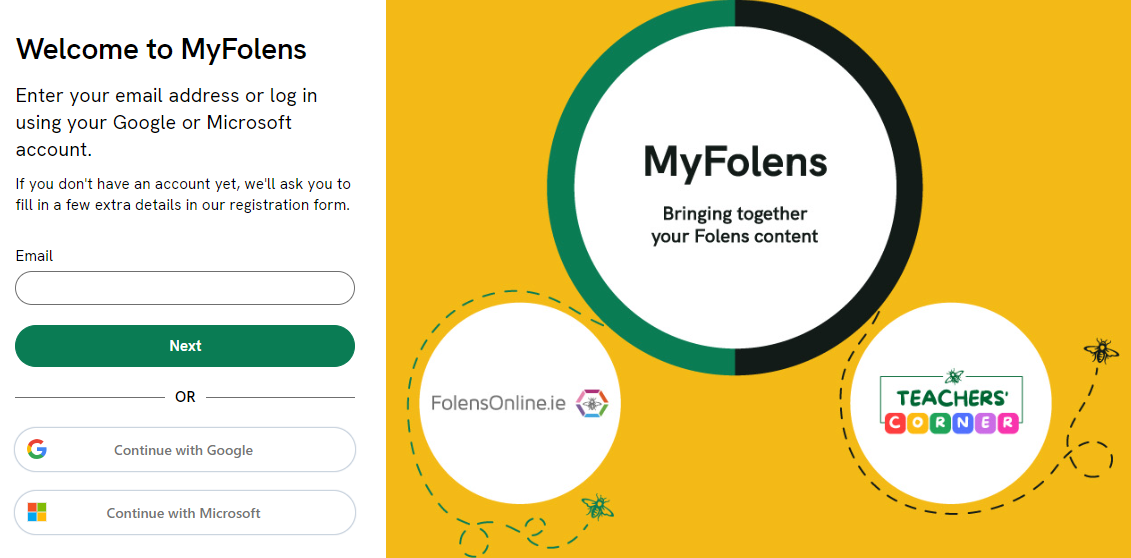 Here, you can enter your email address and click Next (or you can also Continue with Google or Microsoft).
If you are registering for FolensOnline for the first time, fill out the form to complete your registration. If you already have a FolensOnline account you will be prompted to log in. Click or tap here for more information on resetting your password. <link to article>
To ensure fully up-to-date access to the Folens programmes your school is using we ask for school booklists to be submitted to us on an annual basis. These can be submitted

via our booklist upload facility.
If you have any questions please do get in touch by clicking here- we are more than happy to help.